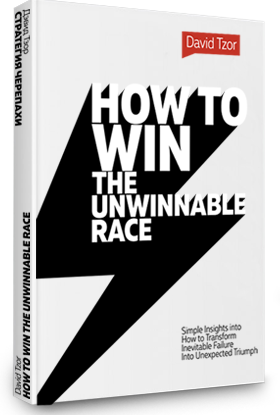 Tortoise Strategy
Simple Insights into How to Transform Inevitable Failure Into Unexpected Triumph
For two thousand years, over a hundred generations, people have been telling and retelling the story of the tortoise and the hare. David Tzor, a businessman and lecturer, brings a unique vision to this story and derives from it a series of fresh insights to allow readers to achieve their targets and to work effectively in the competitive modern business world.
The book revolves around Mark, a man in a hurry, a successful, wealthy but unfulfilled businessman who has a fateful meeting with a man on a flight from Beijing to London, an encounter that will change his life. Over the course of this flight the man quickly diagnoses the problems – at work and at home - from which Mark is suffering and tells him that the answers that he seeks may well be found in the old fable of the tortoise and the hare. In an extended Socratic dialogue, the man helps Mark pinpoint more than a dozen insights to be found in the story, all of them seemingly simple but profound and transformative, insights that will help him realise his true potential, that will guide him (and the reader) towards success and fulfilment, that will teach him (and all of us) why we all need to be the tortoise, and how we can keep beating the hare.
We trust that you will enjoy and be inspired by this book and very much look forward to hearing your response.